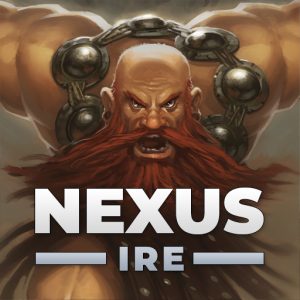 Experience our immersive game worlds with the power of the Nexus client. Leveraging the potential of the internet, the Nexus client enables you to participate in our gaming universe directly through your browser. Moreover, you have the convenience to download the client and play from the comfort of your desktop.
The Nexus Client awaits your exploration. To dive into the adventure, simply follow the links below.
Your game settings are securely stored on our servers, allowing you to play your characters from any location across the globe, on any computer, ensuring a consistent and unparalleled gaming experience. For those conversant with MUDs, you'll appreciate the advanced features incorporated within Nexus.
For comprehensive information, you can access the complete Nexus documentation at nexus.ironrealms.com.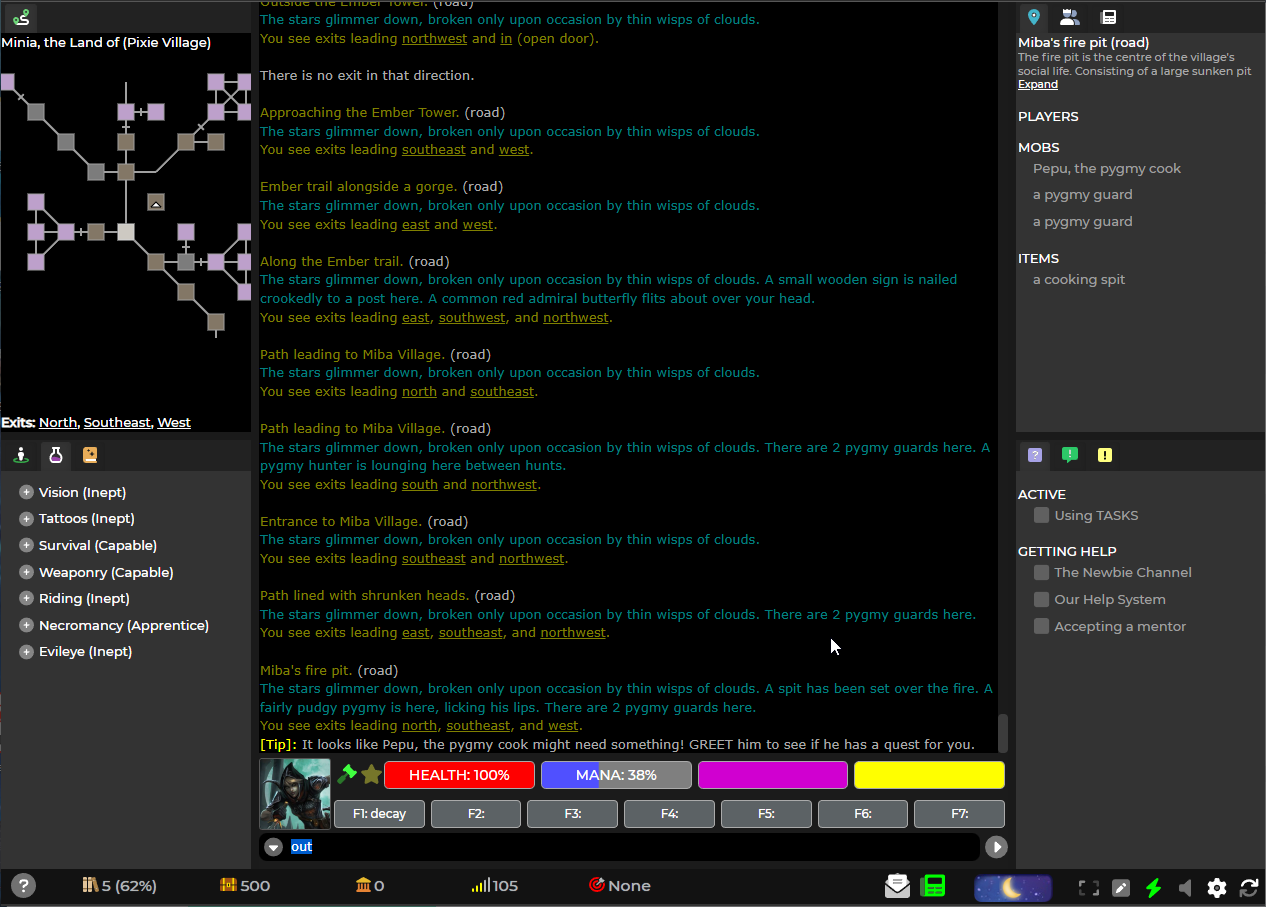 Explore the Capabilities of Nexus
Windowed Output: Enjoy the convenience of separate windows for key elements like main output, inventory, communication, graphical map, and more.
Auto-Resizing Windows: Nexus adapts to your browser size, ensuring optimal visibility and interaction.
Customizable Layout: Make Nexus your own with custom window layout. All of the columns and windows are quickly and easily resizable.
Flexible Window Management: Create new windows or remove existing ones, reposition tabs, resize windows, switch client skin, adjust colors and fonts to enhance your gaming experience.
Map Window: Never lose your place with a visual map, keeping you oriented within the game world.
Full-screen Mode: Immerse yourself in a full-screen gaming experience.
Sound Management: Enjoy the flexibility of keeping sound effects on while turning off the music.
Cross-Platform Compatibility: Nexus operates seamlessly on Windows, Mac, Linux, iOS, and Android.
Intelligent Layout: Nexus optimizes its layout based on your device for a smoother gaming experience.
Mobile Versions: Mobile versions of Nexus default to a single-column view, allowing swipe navigation for easy access to other columns.
Compass: Navigate the world effortlessly in the mobile version with the tap of your finger on the compass, eliminating the need to bring up the keyboard.
Server-Based Settings: Your settings are securely saved on our servers, enabling seamless cross-device functionality.
Device-Independent Settings: Access any saved trigger, alias, button, or other settings on any device.
Unified Desktop and Mobile Experience: Use your desktop triggers on your mobile device.
Graphical UI Elements: Engage with an array of graphical elements including character creation, health and mana bars, status icons, balance and equilibrium icons, and more.
Scripting Capabilities: Nexus offers both simplified and advanced scripting options.
Advanced Scripting: Use Javascript and the General Mud Communication Protocol (GMCP) API for enhanced tracking capabilities like inventory, health, room items, and more.
Simplified Scripting: Easily utilize Nexus even without coding knowledge with our user-friendly scripting option.
Keybinding and Alias Creation: Create powerful keybindings and aliases with zero prior experience.
Automated Variables: Access a wide array of automatically generated variables for your triggers and reflexes.
Sharing Packages: Share packages of triggers and other reflexes with your characters or other players.
Comprehensive Documentation: Learn more about Nexus features with thorough documentation, videos, examples, and more on the Nexus Wiki.